La cliente possédait deux bagues en or jaune, un jonc très simple et une bague avec un diamant au centre. Souhaitant n'avoir qu'une seule bague, nous avons décidé de garder le jonc en or et de le transformer pour y ajouter le diamant. 
Le jonc a été utilisé tel quel, nous avons ajouté une rainure au centre. La boîte carré sur le dessus pour accueillir le diamant a été réalisée par une sculpture de cire, puis coulée en or blanc. Le tout a été assemblé et sertit pour une nouvelle bague au goût du jour !
Or jaune et or blanc 10k, finition polie et satiné, diamant.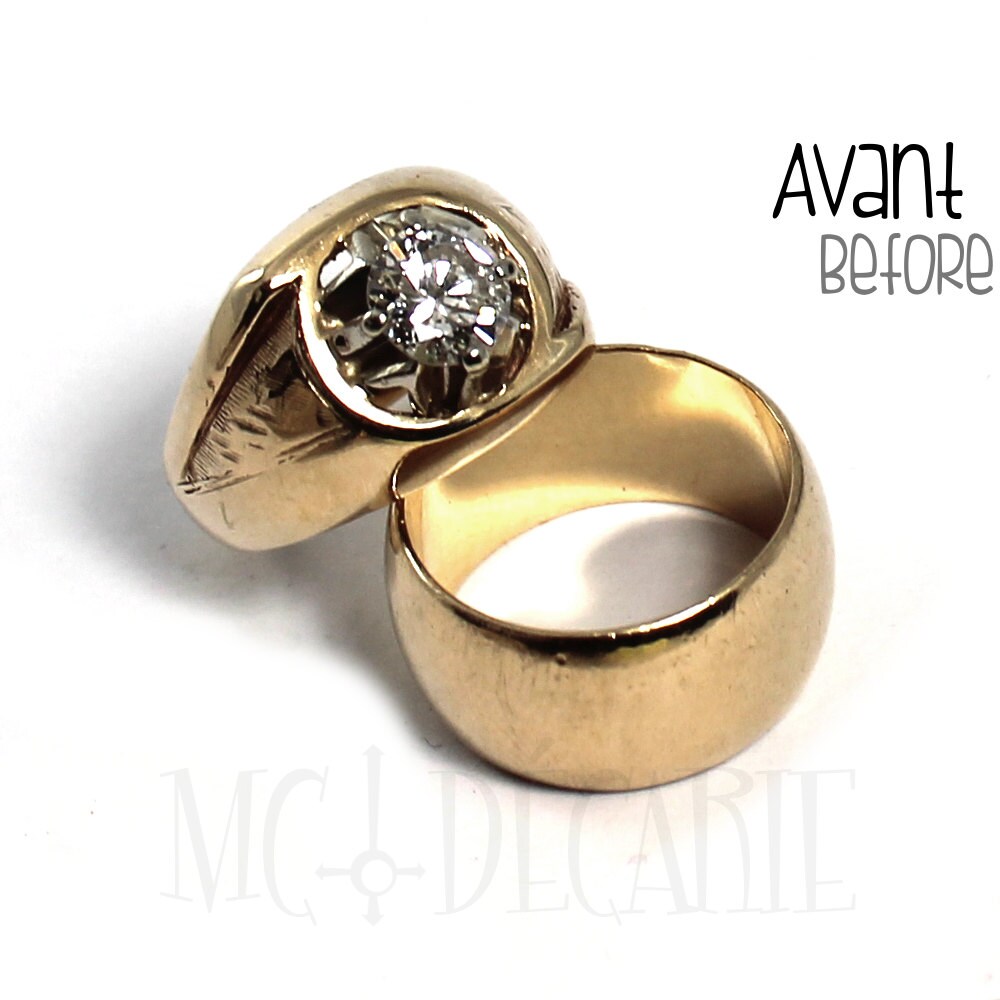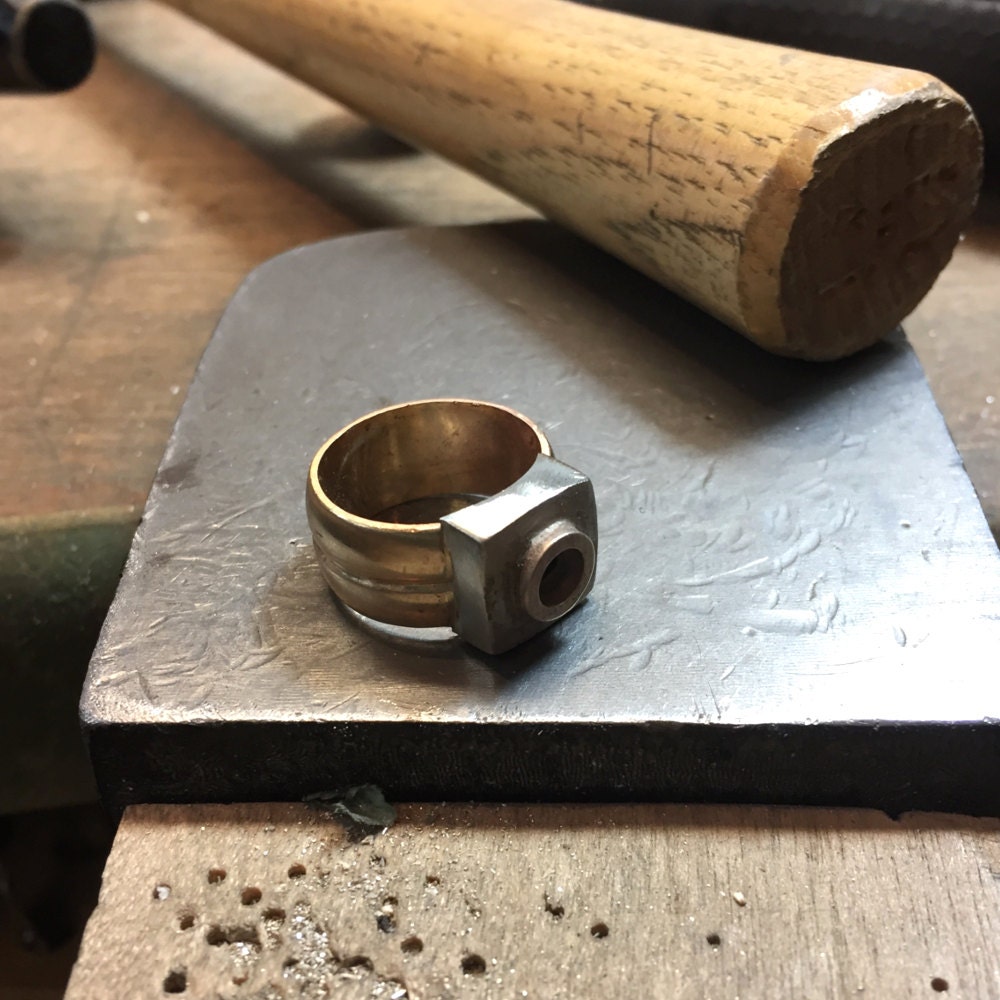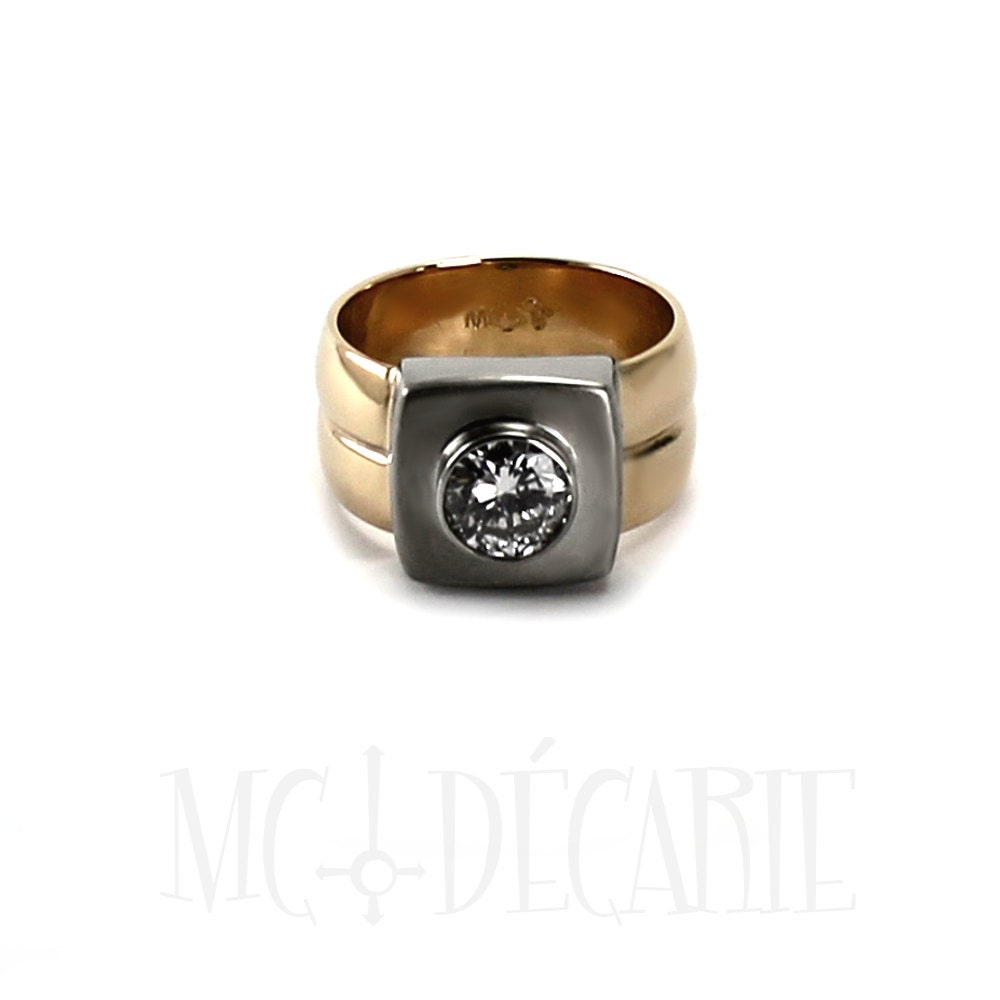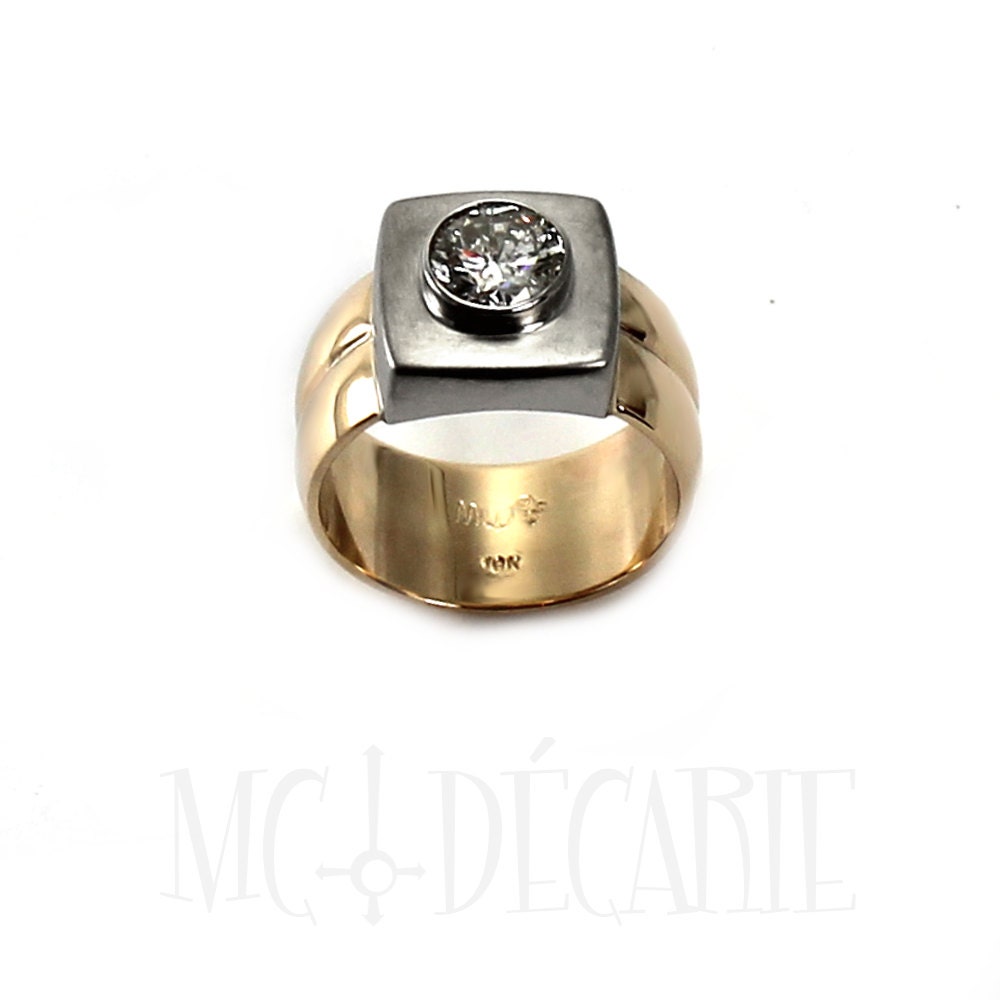 This ring was made from two rings. The first gold band was slightly transformed to add a square box and setting on the top in white gold. Yellow and white gold, shiny and satin finish, diamond.