Voici une grosse transformation de bague! La cliente avait plusieurs bagues en or jaune avec diamants de différente grosseur et voulais un jonc large et plus massif principalement en or blanc. 
Les diamants ont été récupéré un a un pour fabriquer ce maginifque jonc large et épais d'or blanc massif.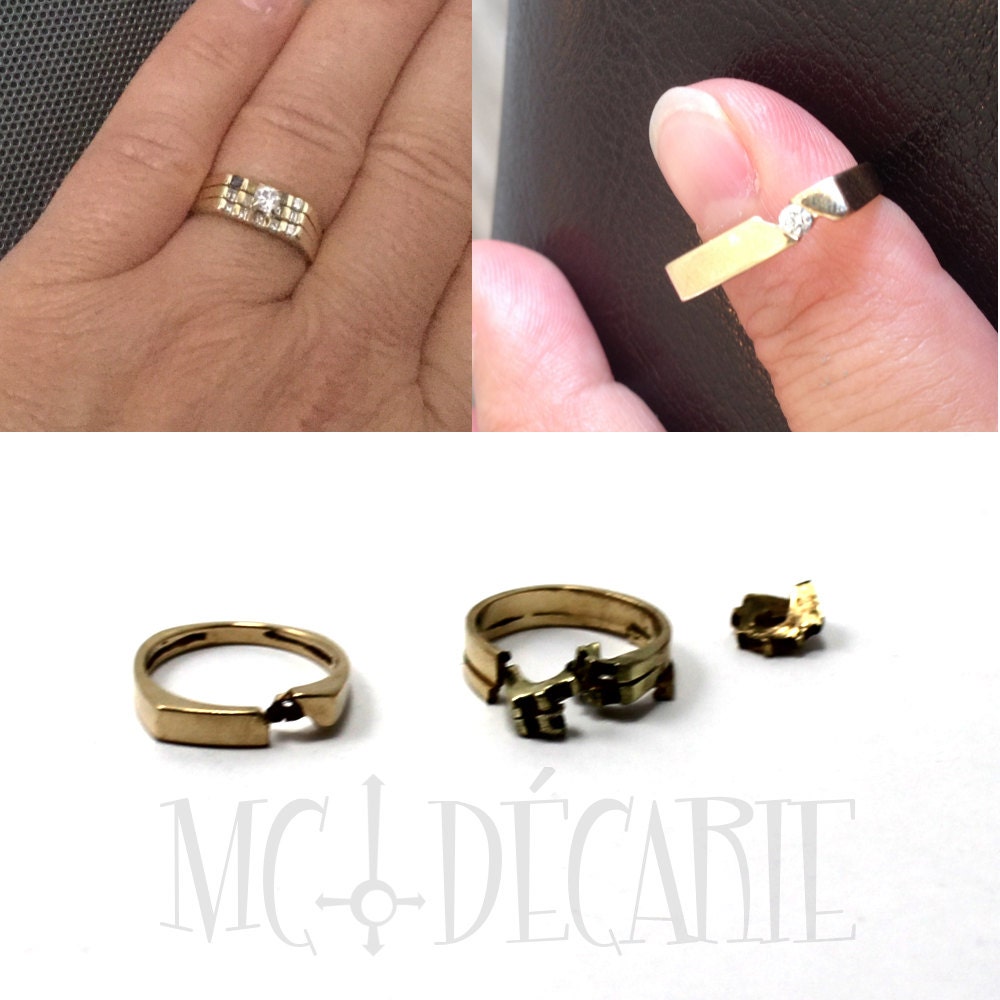 *This ring was made using the customers diamonds and gold to create a new thick and large ring band in solid white gold.