Transformation complète!
Voici un de mes projet de trasformation préférer! La cliente avait une émeraude d'une couleur incroyable qu'elle désirait mettre sur une nouvelle monture en or blanc.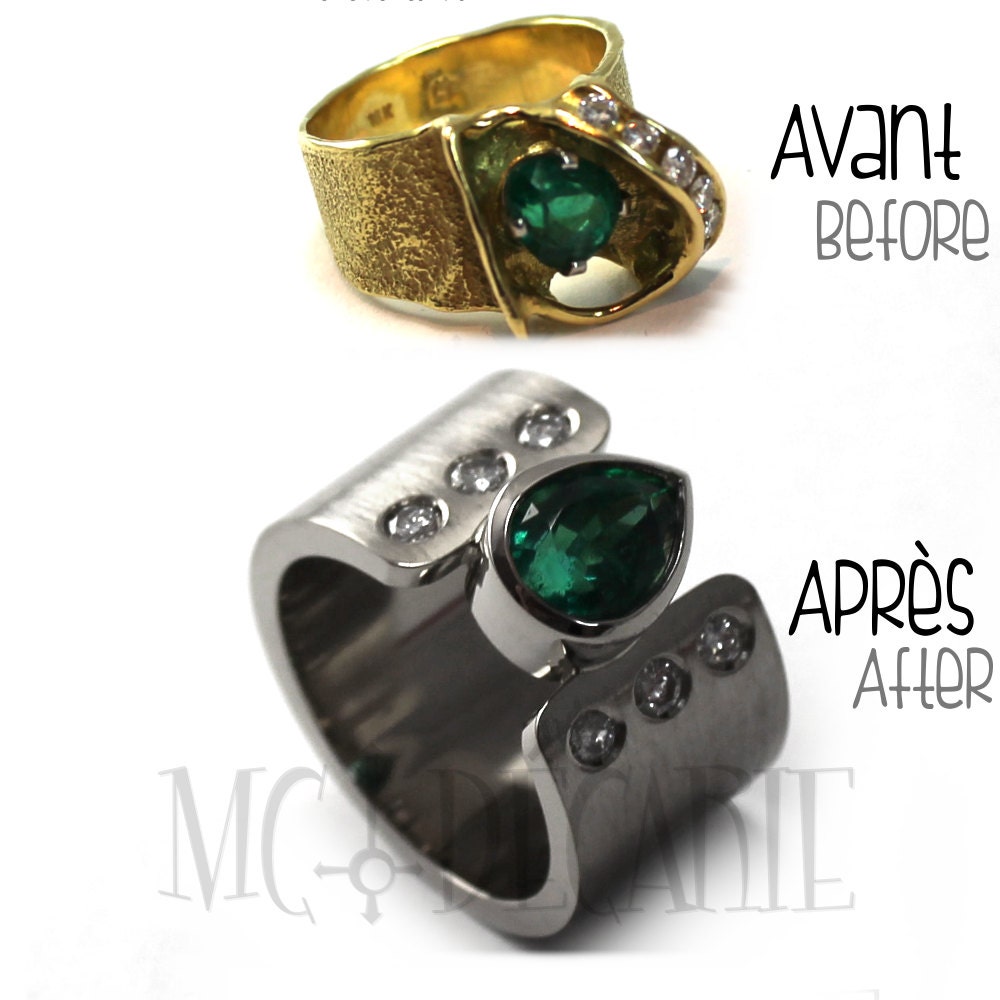 Après avoir évaluer les possibilité et terminé le croquis aux goût de la cliente, nous avons réalisé une maquette en cire et en argent pour montrer les dimensions à la cliente. Pour ce projet il a été décider de faire un dessin 3D afin d'obtenir une précision optimal.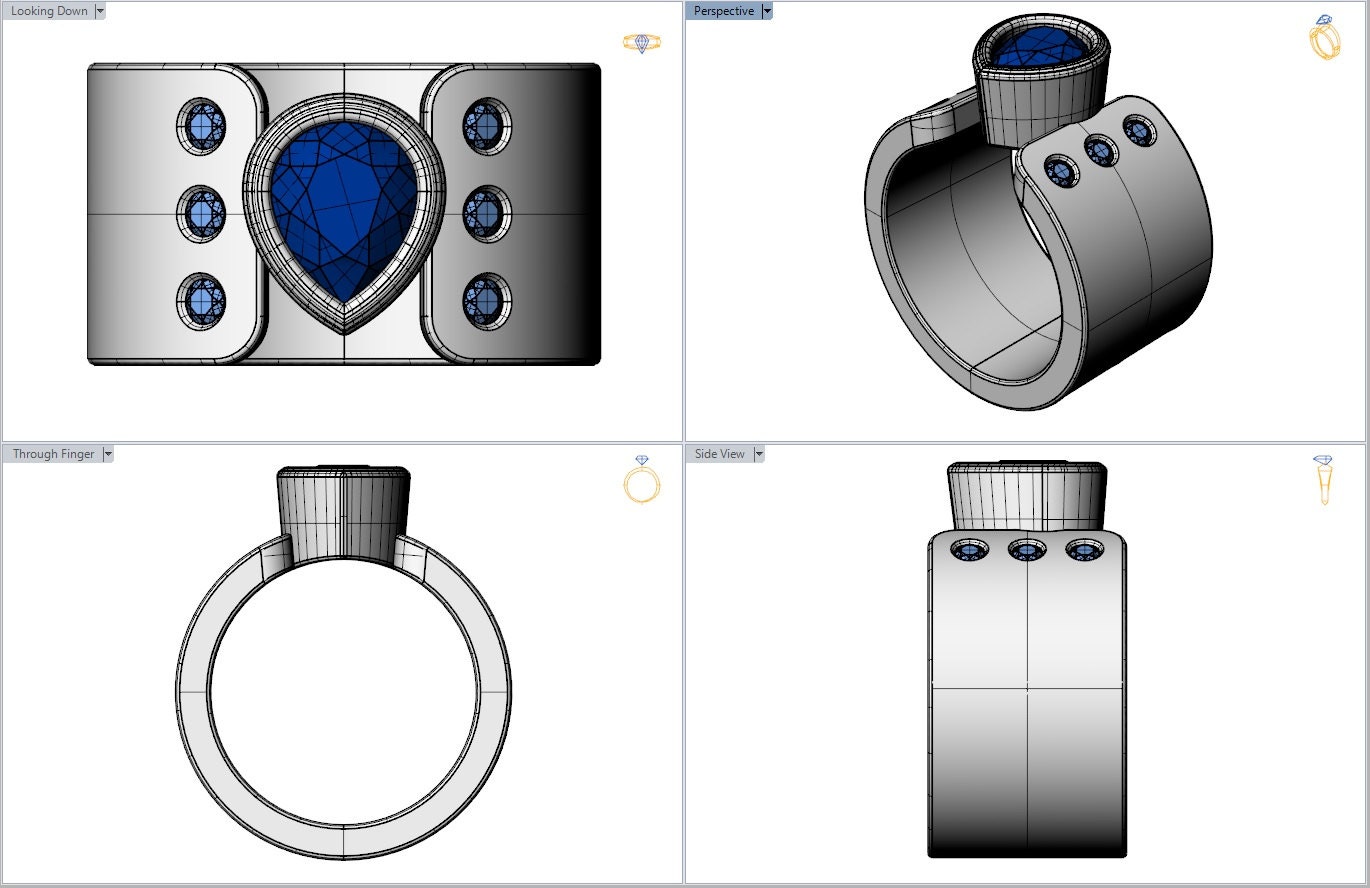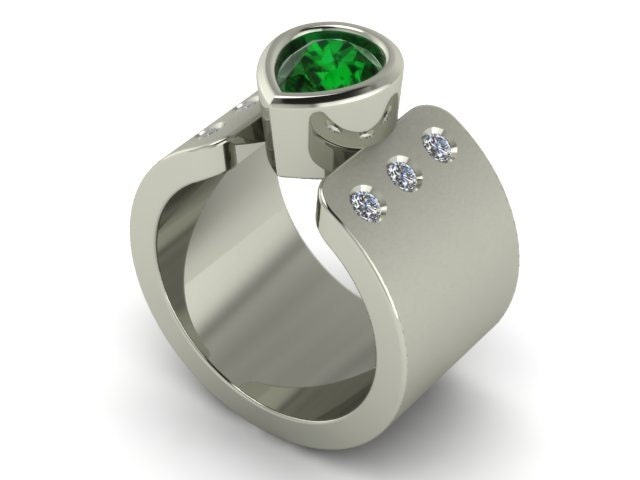 Après aprobation de la bague en dessin 3D le coulée a été faite en or blanc palladium.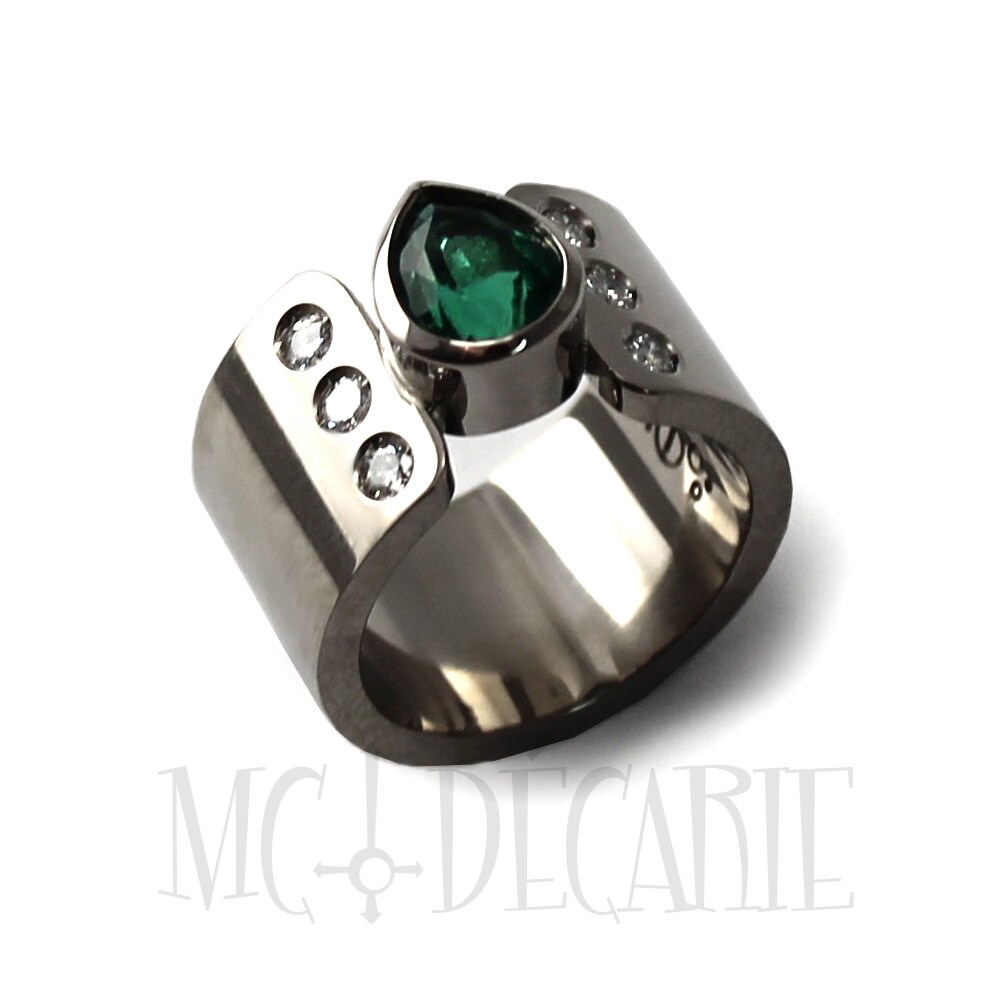 * For this project we first started by establishing the needs and design for the new ring. We then mmade a first prototype in silver and wax to show the customers the dimentions of the new ring. It was then decided that this design would be made by comptuter 3D image to insure the best precision. The ring was cast in 14k palladium white gold.